One of the major perks of teaching is (obviously) the summers off. Lydia is done with daycare, so she has been at home since June 1st. We were incredibly lucky to score an awesome sitter two mornings a week, and the rest of the time, I have been home with Lydia (other than a long weekend to New York to visit a good friend--man, I have a lot of catch-up blogging to do!) Lydia is loving being at home, and it's been (mostly) nice to have so much time with her.
During the first two weeks of summer (has it only been two weeks?), Lydia has...
played in the sprinkler...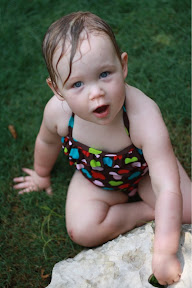 spent time with her BFFs...
developed her sense of humor...
and her stubborn side...
enjoyed hanging with Patty (who sends us photos through the mornings)...
and enjoyed spending time at home.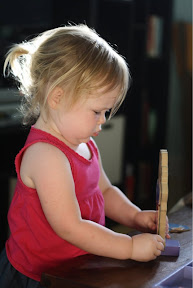 We are so lucky.