Somehow, in the midst of life happening, our little girl turned two. Unlike her first birthday, we were not counting the weeks and days leading up to this milestone, since there weren't any impending major changes. Last year at this time, Lydia's birthday meant the end of breastfeeding, a carseat switch (that has since been deemed unsafe--oops!), and the end of a year of firsts. This birthday, we found ourselves about two weeks prior realizing that there had been no invitations ordered, no party plans made, and we were generally a mess.
Fortunately, Robin and I thrive on last minute, frantic preparations (we all remember Lydia's birth where we showed up at the hospital and were told to push), so invites were quickly put together and sent out and party planning began. Cupcakes were made, cocktails were mixed, and appetizers were spread. Lydia requested "mee-nut," so peanut butter and chocolate it was, along with strawberry-balsamic vinegar, and carrot cake cupcakes.
We spent Lydia's birthday surrounded by friends and family, and Lydia loved every minute.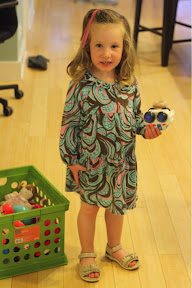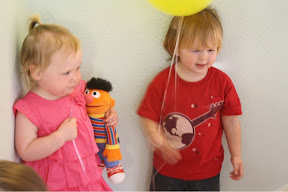 We frosted some cookies,
ate some cake,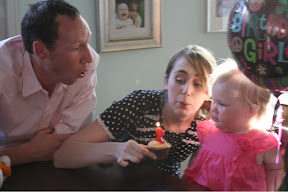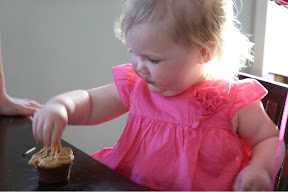 opened amazing presents,
and celebrated our two-year-old.